There are plenty of food items that you can use for cooking different types of dishes. Each ingredient has the nutritional benefits that make it unique from the others. Culinary art has made it possible to turn a simple ingredient into a delicious dish. You just need to add the right amount of flavors to make the dish appealing and delightful. There are plenty of vegetarian and non-vegetarian dishes that you can try at home. When it comes to non-vegetarian dishes, there are plenty of options that you can select from. Among all the meat options, lamb is one of the preferred options that have got a lot of nutritious value.
There are plenty of health benefits of eating lamb and making a delicious dish. Lamb is categorized under red meat, and it is more abundant than fish or chicken. Lamb is the meat of the young sheep, and mutton, on the other hand, is the meat of the adult sheep. It is essential to understand the difference between mutton and lamb. Rich in high-quality protein, minerals, and vitamin, lamb is a great meat to include in your diet. Take a look at the nutrition content of the lamb-: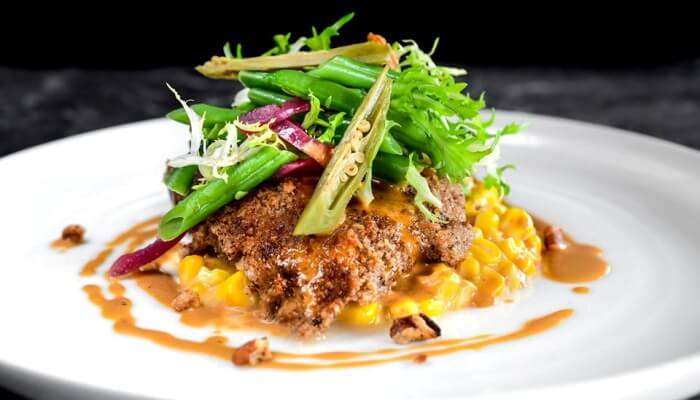 Calories: 258
Protein: 25.6 g
Carbs: 0
Sugar: 0
Fiber: 0
Fat: 16.6 g
Popular Lamb Dishes That You Must Know
Each region has its way of preparing lamb meat with a flavorful ingredient. You can also experiment with the style of prepping the lamb. If you are planning to make a lamb dish soon, here are some suggestions that you can try at your home-:
Lamb Stew With Harissa Spice Mix
If you are regular with cooking lamb dishes, then you would know that lamb stew is the most popular and easy-to-make lamb dish. It can be prepared with ay seasoning and ingredient, depending upon your preferences. Harissa spice mix for lamb stew is one of the perfect ingredients to make your lamb stew more delightful and delicious. There are plenty of other elements as well that you can use for preparing lamb stew in your own style.
Roast Lamb With Madeira Sauce
Roasted lamb is yet another common lamb preparation that you must have heard. But, its seasoning is something that makes the dishes different from one another. For this particular roasted lamb, you need to take the boneless lamb to roast it and drizzle some Madeira wine or sherry as a sauce. Roast Lamb with Madeira Sauce can be a great main course meal for your home parties. It is easy to prepare and would be a treat to your taste buds.
Grilled Mustard Covered Rack of Lamb
Rack of lamb is nothing but an herb-infused lamb. You just need some Dijon mustard and white wine to prepare the marinade. Coat the lamb with the marinade and cook the meat on the hot grill. Roast the lamb until it gets a roasted crust. The ideal tip to make the meat juicy is to allow it to marinade as much as possible. You can also add additional ingredients into the marinade to give it your personalized touch.
Porchetta Style Roast Lamb
To make a unique lamb dish that your guests will possibly drool over, you can always try Porchetta Style Roast Lamb. It is as easy as it can get. All you need to do is stuff seasoned boneless lamb with spices and herbs. Roll the meat and caramelize it in a roasting pan. You can serve this show-stopping lamb dish with tossed and roasted veggies. This will be one unforgettable meal for your guests if you prepare it in an authentic way.
Greek Style Lamb Kabobs
You must have heard about lamb kabobs, but this Greek-style lamb can be a delight to your taste buds. You just need some homemade yogurt sauce and warm pita bread to prepare gree styled lamb kabobs at home. You can either serve it as a morning sandwich or ditch your main lunch course with this light meat serving.
The Bottom Line
There's no particular time to enjoy the meat. Every region has its distinctive way of preparing meat. When it comes to naming the popular meats that are used for cooking, the lamb would undoubtedly be at the forefront of all. Lamb has a high nutritional value that makes it an ideal red neat. It is packed with protein, which makes it a tasty way to fill your body with nutrition.
There's a lamb dish for every region and every season. From the preparation method to the ingredients used, there are hundreds of ways of preparing lamb dishes. Whether you want to cook lamb for your Sunday brunch or grilling parties in the evening, you can try different ways of cooking lambs. The above mentioned were some of the popular lamb dishes that you can try anytime.